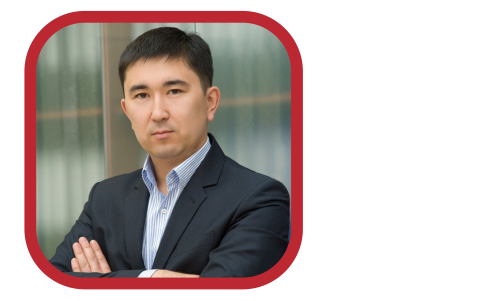 Sabit Narbayev
C5+1 Initiative Lead,
USAID Competitiveness, Trade, and Jobs Activity in Central Asia
Mr. Narbayev is a Master of Business Administration (marketing) and an international trade specialist. Не has seventeen-year experience in education and private sectors, international organizations and a government agency, including internship programs in the U.S., Malaysian and Korean trade promotion agencies.
As the Head of the Representation Offices of Kazakhstan's export and investment agency (Kazakh Invest) in Almaty and Russia, he was involved in state-funded export development and promotion activities at both institutional and enterprise levels. Successfully implemented projects are supplies of Kazakhstani producers within the UN World Food Program and the U.S. Defense Logistics Agency's procurement in Central Asia and Afghanistan.
Currently, Mr. Narbayev is supervising implementation of the C5+1 projects in Central Asia – Central Asia Business Competitiveness and Transport Corridors Development. The C5+1 activities, agreed by all member countries broadly, fall into two areas of activity (1) customs and phytosanitary support to governments; and (2) transport and logistics as well as export promotion activities for the private sector.