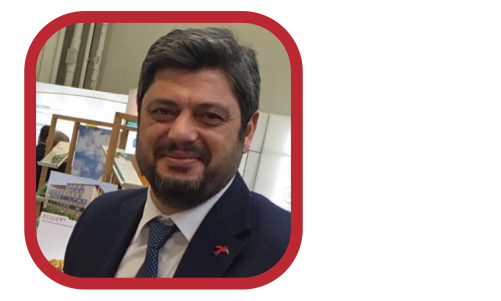 Mustafa Avci
General Manager, Ecocert IMO LTD
Ecocert, created in 1991, is a global operator for the certification of organic agriculture and organic cosmetics, operating in more than 130 countries and giving service to more than 60,000 operators. Ecocert delivers auditing and certification services for several standards: organic agriculture, fair trade, organic textile, organic cosmetics are a few of them.
Mustafa AVCI has joined to ECOCERT Group in 1996. He has taken different responsibilities in inspection, certification and quality departments of Ecocert Turkey, created in 1996, Since 2003, he is working as general manager. Ecocert Turkey is giving certification service to the operators based in Turkey mainly and but also some other countries (Uzbekistan, Azerbaijan, Kazakhstan, Kyrgyzstan, Russia, Ukraine, etc…).
Mustafa has also active roles in the projects for sustainable development of organic agriculture and food sector in Turkey. Currently he is board member of ETO (Association of Ecological Farming Organisations) as president and KSKDER (Associations of Certification Bodies for Agricultural Products) as head of organic certification committee.