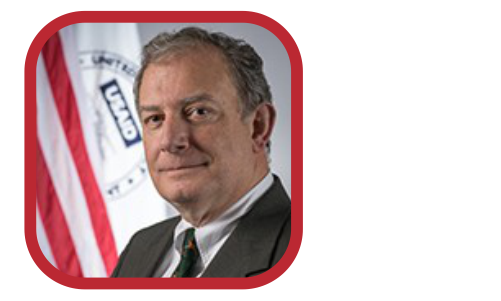 Javier Piedra
Deputy Assistant Administrator for the Bureau for Asia
Javier Piedra serves as Deputy Assistant Administrator for the Bureau for Asia, where he provides oversight and management for the South and Central Asia and Technical Services portfolios, with the exception of USAID/India.
Piedra brings 35 years of private and public sector experience to USAID. He has also spent several years in Asia working on investment banking, USAID-funded credit initiatives and as a Senior Advisor on the World Bank's Central Asia Trans-Biodiversity Project. He has 20 years combined experience living in Central Asia and Latin America.
Piedra received his master's degree in international affairs from John Hopkins University School of Advanced International Studies, a bachelor's degree in history from Boston College and attended Manufacturers Hanover Bank's Management Training Program in Finance, Economics, and Banking. He is fluent in Russian and Spanish.