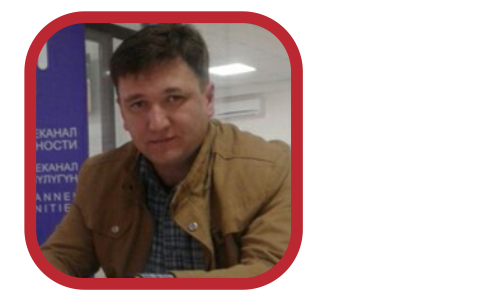 Igor Golubev
Executive Director, Independent Trade Union of Truck Drivers, Kyrgyzstan,
Director General of the "NPVD Trans" LLC, logistics company under "NPVD" PS
Development Director of "Carrier Asia" LLC
He will present the "Carrier" software package at the Forum in Tashkent
Brief description of the "Carrier" software package
The program was developed together with the Independent Trade Union of Truck Drivers. This application is for mobile and PC. The application can be downloaded to the mobile from the Play Market. The SP was created for transport services and freight infrastructure development, as well as for the transparency of pricing for freight services, identification of disreputable carriers and dispatchers and criminals. It is possible to track vehicles online on the map, that is, the exact location, using a mobile phone or special equipment operating via satellite. It is very convenient for both the dispatcher and the client. The vehicle tracking system also provides additional opportunities for market monitoring, that is how many vehicles are available at a certain moment in a certain city. The "Carrier" SP provides transportation history for statistics on cargo, transport, and pricing. The server stores all the information of trucking, records of conversations with customers and drivers. During the general meeting there was made a decision on the introduction of freight rates.
For Operator: The "Carrier" SP allow to accept orders from customers, manage orders, send to drivers, change the status view and track the movement of the vehicle/driver, specify the client's loading address, select the type of loading, specify the description and date of loading. The vehicle route or its last location are displayed on a special map.
For Driver: The main function of the software package for the driver is to view and process orders according to their type of vehicle (refrigerator, canopy top, etc.). Besides, it is possible to receive messages from the administration, check prices for loading in your category, your balance, your location, list of active open orders. There is the possibility of indicate requests of drivers.
For Manager: registration of drivers and dispatchers, order management, news release, listening to records of operators' conversations with customers, tracking the location of vehicles, viewing cargo and transport history, the content of complete vehicle information.