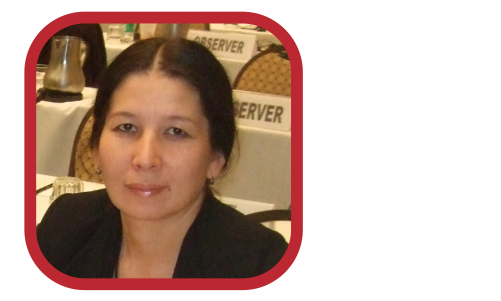 Guzal Kahharova
Country coordinator of GIZ Programme "Trade Facilitation in Central Asia" in Uzbekistan, German Agency for International Cooperation (GIZ)
Guzal Kahharova has more than 9 years' experience of work in German Agency for International Cooperation (GIZ) as coordinator of the projects in the filed of regional economic cooperation and trade facilitation in Central Asia.
Before joining GIZ Guzal for 12 years has worked as External Relations Manager in the Procter&Gamble company, being responsible for Governmental and Public Relations, Professional and Regulatory Affairs, including position of the Head of the Procter&Gamble Representation office in Uzbekistan.
During her professional experience Guzal has been involved in implementation of the projects in different development areas, including support to regional economic cooperation and trade, improvement of national quality infrastructure, development of services in the field of trade facilitation and promotion, public-private dialog.