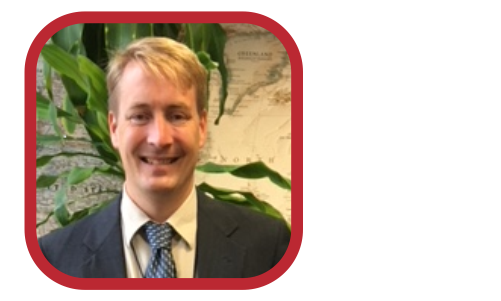 Erland Herfindahl
Deputy Assistant U.S. Trade Representative for the Generalized System of Preferences (GSP) in the Office of the U.S. Trade Representative (USTR)
Erland Herfindahl is the Deputy Assistant U.S. Trade Representative for the Generalized System of Preferences (GSP) in the Office of the U.S. Trade Representative (USTR). The GSP is a 40-year-old program designed to promote economic growth in the developing world by providing preferential duty-free access to the U.S. market for a wide range of products from developing countries. Mr. Herfindahl oversees administration of the GSP program and chairs the interagency committee that reviews country eligibility and product coverage under the program. Mr. Herfindahl serves as the USTR liaison to the Board of Directors of the Millennium Challenge Corporation (MCC) for USTR.
From 2011-2016, Mr. Herfindahl was Director for African Affairs in USTR's Office of African Affairs, where he was responsible for advancing bilateral, regional and multilateral U.S. initiatives to enhance U.S. trade and economic cooperation with the countries in East and Central Africa. His portfolio included the development and implementation of several trade-related presidential initiatives, including Trade Africa; implementation of the African Growth and Opportunity Act (AGOA); and leading the negotiations and implementation of trade and investment agreements with African countries.
Before coming to USTR, Mr. Herfindahl was an international trade analyst at the U.S. International Trade Commission where he led and participated in the development of reports to Congress and USTR related to a wide variety of topics including global services trade, Chinese energy policies, U.S. small businesses in the global economy, and the development of trade –related infrastructure in Africa.
Mr. Herfindahl is a graduate of the Macalester College in St. Paul, MN and has a master's degree in Applied Economics from the University of Minnesota.