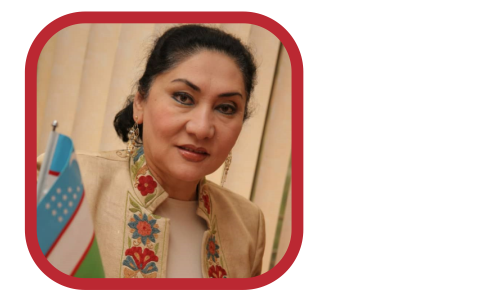 Dildar Alimbekova
Founder of travel agency
1991-2011 Chairwoman of the Business Women Association of Uzbekistan
The initiator of the establishment of similar associations in Kazakhstan, Tajikistan, Kyrgyzstan
She won international awards for improving the economic status of women and involving them in national social activities. For three years she was a volunteer in a women's prison. Currently, she is the founder of a tourist company. She visited 56 countries of the world.