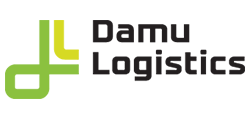 "DAMU Logistics" is the operator of industrial and logistics parks. Since its founding in 2008, the holding has a leading position in the Republic of Kazakhstan and has no analogues in Central Asia.
The territory of the park in 210 hectares is conditionally divided into two parts: industrial and logistic.
In the industrial park there are large industrial enterprises: Danone, Scania, FoodTown, Wilo, etc. (more than 85 residents).
In the logistics park are «A» class warehouses with a total area of 110,000 sq.m. The warehouses are equipped according to the European quality standard.
On the territory of the park there are:
– container terminal;
– 13 km of railway tracks, abutting to Zhetysu station;
– temporary storage;
– bonded warehouse;
– transport and customs brokerage services.