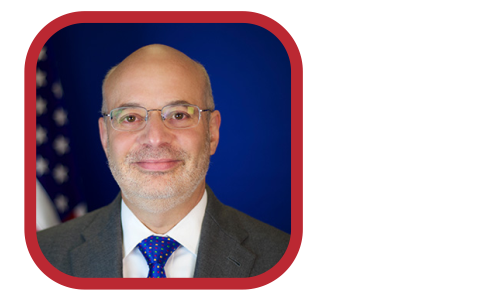 Alan Meltzer
Charge d'Affaires, United States Embassy in Uzbekistan
Alan Meltzer, a career officer of the Senior Foreign Service, took up duties as Deputy Chief of Mission in the U.S. Embassy in Tashkent, Uzbekistan, in September 2018. He previously served as Deputy Chief of Mission at the U.S. Embassy in Bishkek, Kyrgyzstan from July 2015 – July 2017 and as Charge d'affaires a.i. from August 2017-July 2018. His career has been divided between Eurasia and Latin America. He served as Counselor for Political-Economic Affairs at the U.S. Embassy in Tbilisi, Georgia, and also worked on Nordic and Baltic issues in the Department of State. From August 2007-08, Mr. Meltzer served as Special Assistant to the Under-Secretary of State for Political Affairs, advising the Under-Secretary on Western Hemisphere and global issues, including human rights and trafficking in persons. He previously served as Deputy Political Counselor in Mexico City, leading the embassy's reporting efforts in the aftermath of the contested 2006 presidential election. From 2003-05, Mr. Meltzer served in Moscow, as Special Assistant to Ambassador Alexander Vershbow.
In earlier assignments, Mr. Meltzer served as a Watch Officer in the State Department's 24 hour Operations Center, and in the U.S. embassies in Montevideo, Uruguay, and Guatemala City, Guatemala. He has received multiple State Department Superior and Meritorious Honor awards.
Prior to joining the Foreign Service, Mr. Meltzer was an Attorney-Adviser in the State Department's Office of the Legal Adviser and practiced corporate and trade law in New York.
A native of New York State, Mr. Meltzer received a Juris Doctor degree from the University of Virginia School of Law and a Bachelor of Arts degree with honors from Haverford College. In 2014, he was a Distinguished Graduate of the National Defense University's College of International Security Affairs. He speaks Spanish and Russian. He is married and has an adult daughter. In his free time, he enjoys biking, skiing, hiking, reading, wine, and travel.