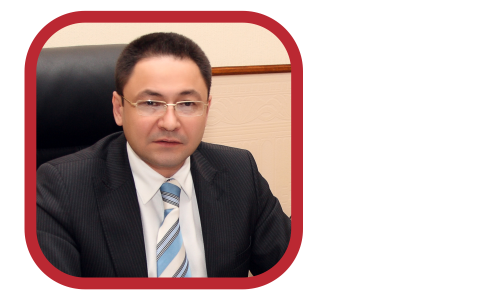 Adkham Ikramov
Chairman of the Chamber of Commerce and Industry of Uzbekistan, Doctor of medicine, Professor
Adkham Ikramov studied at the S.M. Kirov Military Medical Academy (Leningrad, Russia) and at the First Tashkent State Medical Institute, graduated both with honors.
He is Doctor of medicine with academic rank – Professor
Adkham Ikramov began his career as a surgeon in the Republican Specialized Center for Surgery named after Academician V. Vakhidov, subsequently was a Head of the radiological diagnostics Department. His 
Work experience:
2004-2007
–
Deputy Director for Science of the Republican Center for Surgery of Uzbekistan
2007-2009
–
First Deputy Minister of Health of the Republic of Uzbekistan
2009-2012
–
Minister of Health of the Republic of Uzbekistan
2012-2017
–
Deputy Prime Minister of the Republic of Uzbekistan,

Head of the complex of the Cabinet of ministers of the Republic of Uzbekistan for the education and science, physical culture and sports, environmental protection, health and ecology issues

2017
–
First Deputy State adviser to the President of the Republic of Uzbekistan for Organizational and Personnel Service, Rector of the Academy of Public Administration
from June 2017
–
Chairman of the Chamber of Commerce and Industry of Uzbekistan
As Minister of Health, Adkham Ikramov worked closely with international organizations such as UNDP, the World Bank, Asian Development Bank, UN offices and funds (WHO, UNICEF, UNFPA, UNAIDS) and other international governmental and non-governmental organizations in order to coordinate dialogue activities within the priority programs of the Government of the Republic of Uzbekistan.
In 2011-2012 Adkham Ikramov was a member of the WHO Executive Committee from the Republic of Uzbekistan. As the Head of the delegation, he represented the Republic of Uzbekistan at the Olympic Games in Brazil in 2016, was chairman of the Fencing Federation of Uzbekistan. In 2012 – 2016 participated in the sessions of UNESCO as the head of the delegation of the Republic of Uzbekistan.
By Presidential Decree in 2011 he was awarded the Order of "Fidokorona Hizmatlari Uchun" (a major contribution to the economic and cultural development of the country).
He has more than 200 publications, including 1 monograph, 120 articles, 6 methodical manuals.